There is a new Top Dawg in college football following Georgia's 33-18 win over Alabama on Monday. The Georgia Bulldogs dominated the fourth quarter to earn their first title in 41 years. This was definitely a storyline following the confetti, but the best narrative of championship week was Georgia quarterback Stetson Bennett.
Bennett turned into an overnight sensation in Athens, leading the program to the natty, and his story is heartwarming. His parents met at the University of Georgia, and they took Stetson to games as a child.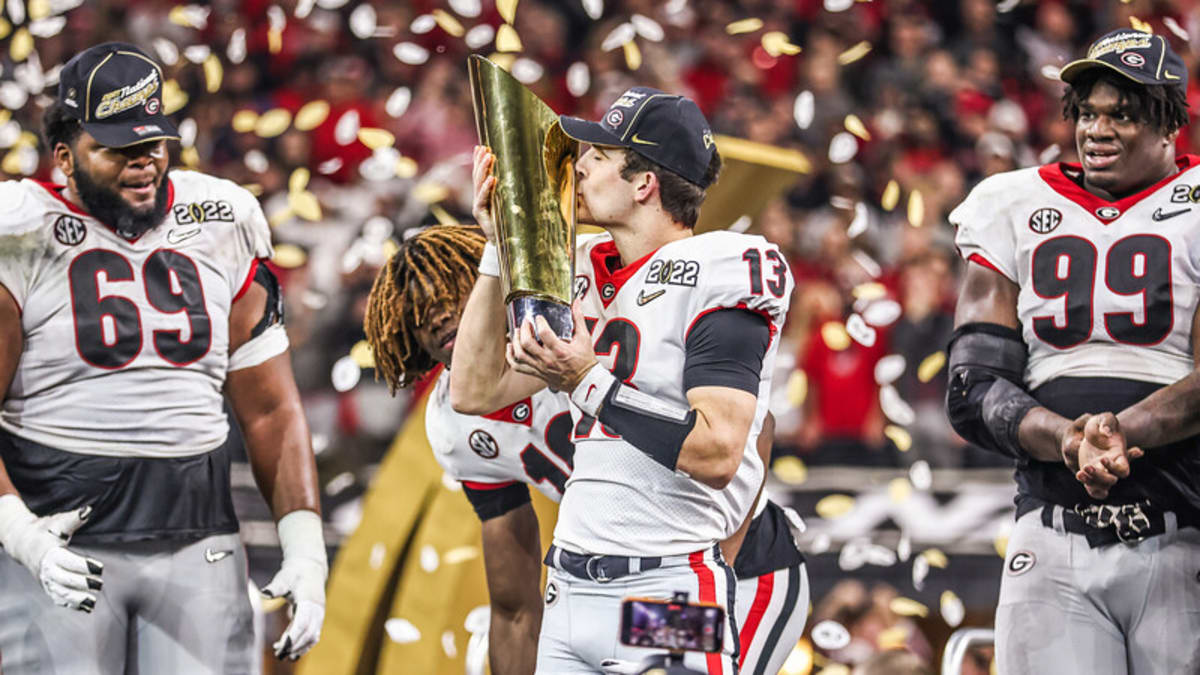 This made the young starry eye kid want to be a Bulldog, and that's what he did following high school. Stetson walked on at Georgia before transferring to junior college. He then returned to the school and earned the starting job this season as a 23-year-old.
Things went as good as they could go for the quarterback, who still has one more year of eligibility. Georgia claimed its first national title since 1980 in a year where nobody expected them to tame the Tide.
Bennett served as a game manager, but he made plays when his team needed a spark. Yet, out of all the throws Bennett made in 2021, they pale in comparison to his drunk interview on Good Morning America.
"You gotta bet on yourself." — Stetson Bennett on his journey from walk-on player to @georgiafootball's starting quarterback!

Congrats to @universityofga on their big #NationalChampionship win. 👏 #GoDawgshttps://t.co/tMSQXrGRV4 pic.twitter.com/LnXErJXz7D

— Good Morning America (@GMA) January 11, 2022
A walk-on turned JUCO, turned National Champion, should get hammered after winning the big game. However, these kids are superstars, so they have to comply with the media as well. Bennett had a big interview with Michael Strahan and the Good Morning America team, and it was obvious he was shitfaced.
The quarterback was probably coming off the heaviest night of drinking in his life with little to no sleep, but GMA needed content, and Bennett delivered.
Bennett managed to hold himself together for an entire interview and even gave a quote that will likely be engraved on a statue outside of Sanford Stadium. Bennett claimed that he learned life is hard, but "you need to bet on yourself."
For a drunk 23-year-old, this is outstanding advice.
Congrats to the Dawgs for winning the title. Yet, the most notable moment was a drunk Stetson Bennett stealing our hearts on Good Morning America the following morning by telling us to bet on ourselves. His legacy in college football has officially been cemented.
---
Join our Discord
to leave a question or comment regarding this article. We have sports fans talking betting all day — every day! JOIN THE DISCORD NOW AND QUALIFY FOR PRIZES & BETTING SWAG!
---