As of right now, the NFL is requiring unvaccinated players to be tested for Covid-19 every single day, with vaccinated players required to get tested every 14 days. However, the latter may change, as the NFL revealed on Thursday that they have proposed testing vaccinated players every 7 days instead of 14.
According to NFL Chief Medical Officer Allen Sills, 93 percent of all NFL players are vaccinated, with about 200 players being unvaccinated. Surprisingly, the vaccination rate is even better among staff members, at more than 99 percent.
There were 68 positive results among 7,190 tests for the virus between August 1 to August 21, for a positivity rate of 0.95 percent. Vaccinated players tested positive at a rate of 0.3 percent, while unvaccinated players tested positive at a rate seven times higher (2.2 percent.) Statistics are from the NFL website.
"I feel we are in a much better place than we were last year at this time." Sills said, "We have a much more complete understanding of this virus and its transmission and the testing and identification of it."
Most of the positive cases that the NFL has seen so far have been the Delta variant. However, before anti-vaxxers can attack the Covid-10 vaccine for being "ineffective," Sills has something to say. According to him, vaccinated players who have tested positive have, for the most part, experienced significantly milder symptoms and for a much shorter period of time.
"Our challenge right now, and something we discussed with the ownership, is certainly that we are in a major surge," Sills said. "It is no secret … what the impact of the Delta variant is having. It is a very different disease in many ways. Different in the symptom profile it causes, particularly in vaccinated individuals. Different in its transmissibility and its spread. But despite those differences, we know that the mitigation measures are the same."
As one can see from his statement, Sills is not taking any anti-vaxxing nonsense about how the vaccine is ineffective, dangerous, pointless, et cetera. And for someone in his position, that is highly important to the safety and well-being of NFL players, coaches, staff, and other employees.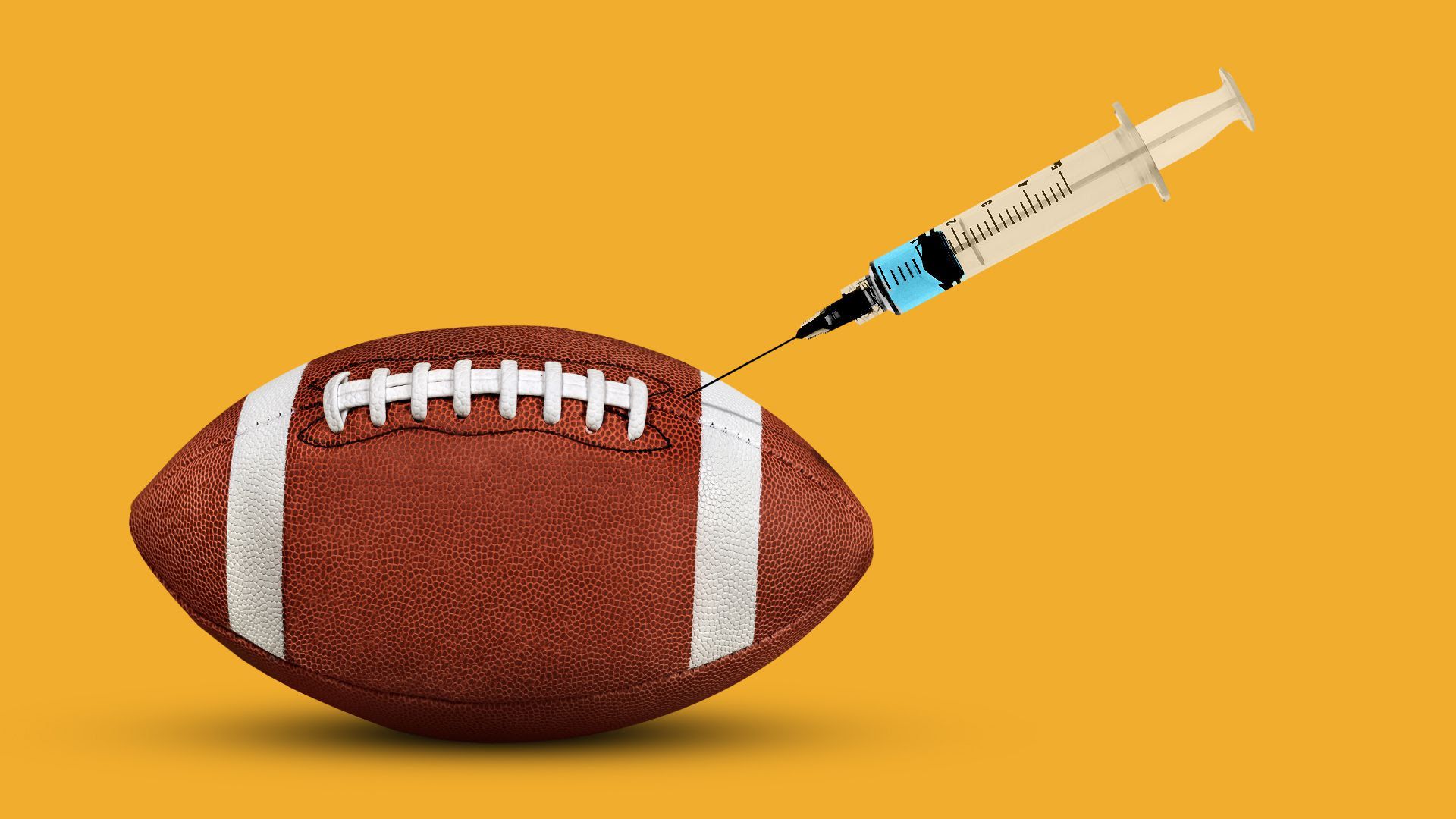 NFLPA announces plans for vaccinated players be tested weekly
According to the NFL Network, NFL general counsel Larry Ferazani has announced that the league has proposed to the NFL Players Association (NFLPA) that vaccinated players be tested once a week, as opposed to their current policy of getting vaccinated players tested once every two weeks. The NFL is also currently pushing for a league-wide mandatory vaccination policy. It is doubtful if the NFLPA will agree to testing vaccinated players every week, as they have been a strong champion of getting all players vaccinated and unvaccinated, tested every single day.
According to the NFL website, they are also offering to allow vaccinated players to get tested more frequently if they have reason to believe they could have a breakthrough infection because of close contact with a person who has tested positive.
No matter what comes out of this situation, it is clear that the NFL remains committed to the safety, health, and well-being of their players, employees, and staff first and foremost. This caution is completely necessary, as there have already been a few small breakouts of Covid-19 within teams, and the regular season has not even started yet. Hopefully, the 2021 NFL season will not be canceled, stalled, or put on hold due to Covid-19, but time can only tell how the NFL will handle their unvaccinated players.
---
Join our Discord
to leave a question or comment regarding this article. We have sports fans talking betting all day — every day! JOIN THE DISCORD NOW AND QUALIFY FOR PRIZES & BETTING SWAG!
---