Last year, the Pac-12 commissioner and other leaders in the conference publicly commented that teams in his conference were disadvantaged relative to those from other Power Five leagues because of the differences in time zones and the late starting times for their games. One issue he didn't mention was the competitive problem that exists when teams from the west coast head east to play games with early starting times.
This Saturday, the Oregon Ducks travel to Ohio State in a highly anticipated matchup between two favorites to win their respective conferences. The College Football Playoff (CFP) Committee will also be paying attention to what could be a high-scoring, exciting game that could have an impact on who has a chance to play for a national championship.
Instead of playing the game at what would be a reasonable hour for the Ducks, whether it's 3:30 pm EDT or later, kickoff for the contest is at 12:00 noon EDT, which is 9:00 am PDT for the Oregon players. The same college presidents who are always telling us about how important academic integrity is to college athletics are making it impossible to maintain competitive balance by bowing to television networks and conferences to establish game times.
Wait, to coin an old term from print media days, hold the presses. It appears that Oregon will travel to Columbus a day earlier than what they usually do for an away game, leaving midday on Thursday, ostensibly, but not confirmed, to give them an extra day to adjust to the three-hour time difference.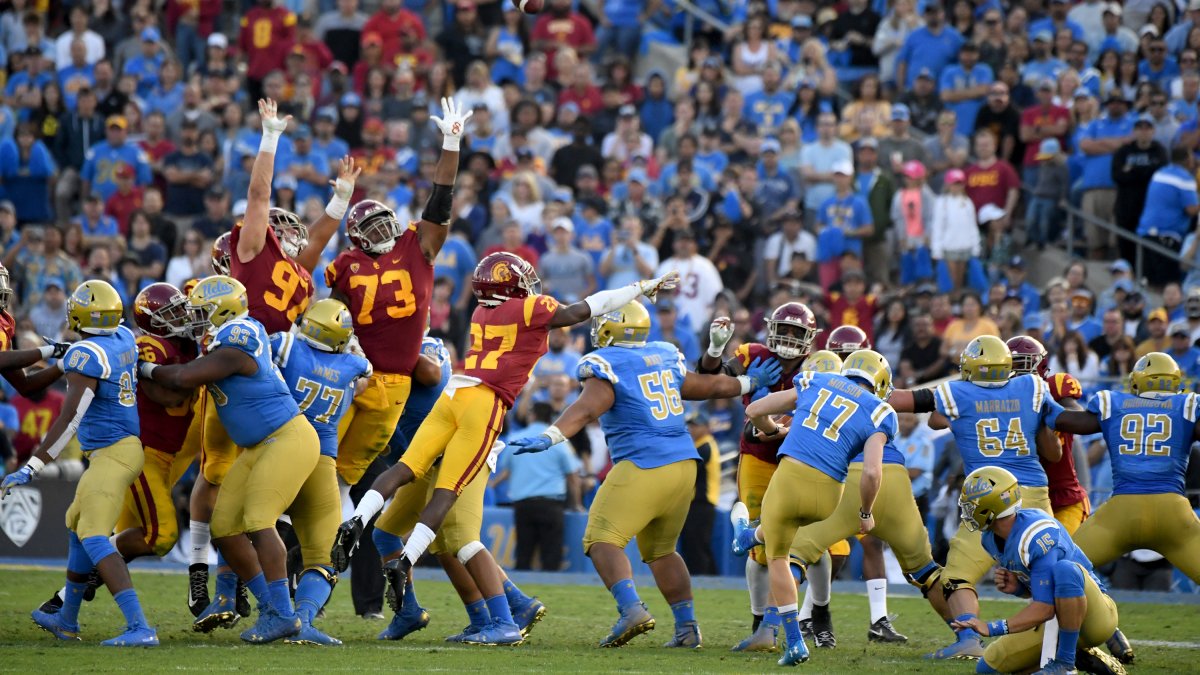 But wait, isn't that an entire extra day of classes that the stellar student-athletes on the Oregon football team will miss, probably the same amount that two teams would have to forego if there was an additional round of the CFP?
Forgive me for my confusion here, but I thought the whole point of college athletics, according once again to our college presidents, was to enhance the student-athlete experience and promote the pursuit of a college degree.
Perhaps I'm underestimating the educational value of riding four hours on a plane from Eugene, Oregon to Columbus, Ohio, and the cultural experience of staying at a Marriott while getting an extra day of geographical acclimation.
Having traveled extensively in my business career, I can say with certainty that showing up Thursday evening will not make that 7:00 am EDT/4:00 am PDT wake-up call on Saturday any easier to take. It also won't change the fact that after months of a routine that prepares these athletes for a noon PDT or later start, their bodies will have a hard time coming to life to take on the third-ranked team in the country in one of the most difficult places to play in the nation.
The conclusion here is that if the commissioners of the Pac-12, ACC, and Big Ten who agreed a couple of weeks ago to work together fix things that were wrong in the current college football system were truly sincere, Oregon would not be playing Ohio State at 12 noon EDT in what could be one of the most important intersectional contests of the season, and that is truly a raw deal for the Ducks.
---
Join our Discord
to leave a question or comment regarding this article. We have sports fans talking betting all day — every day! JOIN THE DISCORD NOW AND QUALIFY FOR PRIZES & BETTING SWAG!
---