As we break into the second half of the season let's assess who our NFL divisional leaders are.
NFC East
NFC West
NFC North
NFC South
AFC East
AFC West
AFC North
AFC South
NFC Teams and their Chances of Winning the Super Bowl
NFC East: Cowboys
This team is, in my opinion, the second most complete team in the NFL. They have been top 5 in offense and top 10 in defense which very few other teams have done at the level they have sustained thus far. They are 7-2 right now with one loss being by a field goal to the reigning Super Bowl champion Buccaneers in week one and the other being a fluke game to the Denver Broncos. With Dak firmly in the MVP race and Trevon Diggs looking to grab his first Defensive Player of the Year award, this team is in great hands and is poised to make a legitimate Super Bowl run if they can get healthy.
NFC West: Cardinals
This team came out swinging this year, being the last undefeated team in the NFL until they played the Green Bay Packers and lost in an instant classic game. In that game, Kyler Murray and Deandre Hopkins both suffered injuries that have sidelined them for the 2 games since where they have gone 1-1 with their loss being this past week to the Panthers. They have shown chinks in their armor though and I don't believe they will make it deep into the playoffs. They are inexperienced and as talented as Kyler Murray is, they have declined slowly. Losing momentum as the season continues is never a recipe for success in the playoffs.
NFC North: Packers
The Packers are, in my opinion, the most complete football team in the NFL right now. Ranking 3rd in offense and 4th in defense they have put on a masterclass performance of how to win even with many injuries. With Aaron Rodgers coming back from Covid and some other key players coming back from various injuries, this team looks to only be getting better every week and gaining more momentum. If they can get healthy this team has the best chance right now of representing the NFC in the Super Bowl.
NFC South: Buccaneers
The Buccaneers have been… Disappointing so far this year. How do you return your entire Super Bowl-winning team and more than halfway through the next year look like the weakest division leader in your conference? At 6-3, they aren't bad and their only head-scratching loss was this week against the Washington Football Team but they are just a few scores away from being 4-5. They won by fewer than 7 points against the Cowboys, Patriots, and Eagles. On paper, this team is significantly better than at least the Patriots and the Eagles yet they couldn't put the games away. Their only dominant wins were against the Falcons, Dolphins, and Bears. They have yet to have a dominant win against any great teams which is why they have the worst chance of making the Super Bowl right now.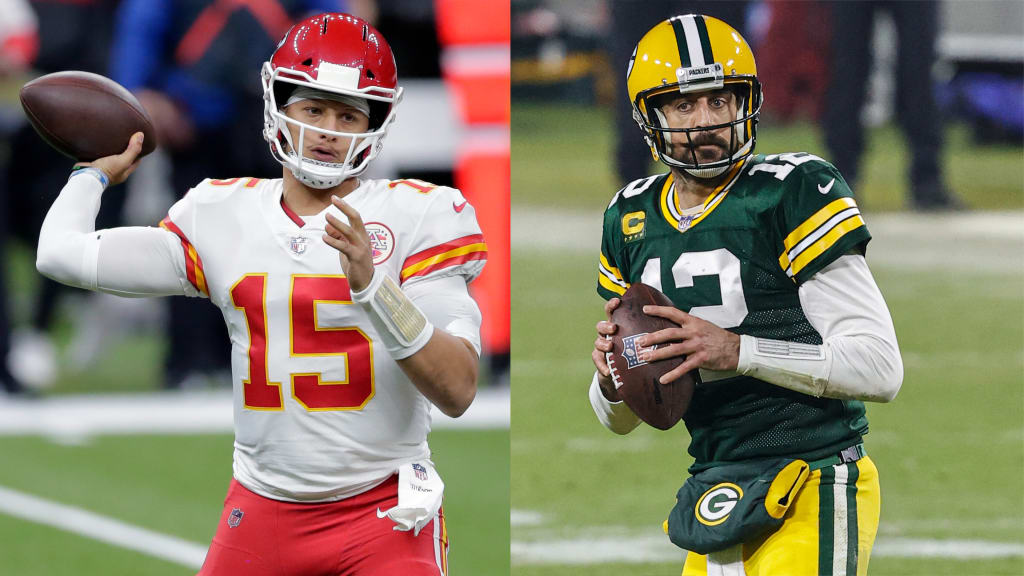 AFC Teams and their Chances of Winning the Super Bowl
AFC East: Bills
This Bills team has been good for most of the year. Not great though. At 6-3 they have a good record but their opponents have been terrible, of their 9 games played, 6 of their opponents were terrible and the Chiefs weren't terrible but they haven't had any good performances until this past week against the Raiders. Any team can look great against awful opponents but when they play a good team they lose. Their only good opponent this year was the Titans who's defense had not stepped up until after that game so they weren't even that great at the time. The fact that the Bills aren't at least 8-1 after this stretch of terrible to mediocre opponents is concerning for when the Bills play a really good team. For this reason, I don't see them making it to the Playoffs and possibly even losing the division lead to the Patriots very soon.
AFC West: Chiefs
Until this past week against the Raiders, I would've said the Chiefs are dead in the water and not going anywhere. With a defense that ranked bottom 10 in most statistical categories, it simply was not looking good for this team but maybe they have turned it around now? I am not sure and would like to see some more dominant games before I say they have really turned it around. As of right now, I am sticking with the safest option which is saying that the Chiefs will not make it to the Super Bowl and have arguably the lowest chance of doing so in the AFC.
AFC North: Ravens
This team is just all over the place. Sitting at 6-3 with some terrible performances as of late, they look to be rapidly losing momentum from their hot start. Lamar is good but has continued to prove he is not an elite passer and his stat line is very comparable to that of Jalen Hurts if you aren't sold yet. The team isn't bad but they are not Super Bowl ready either. They've lost by double digits in two of their last three to teams that aren't really that good. Unless they turn something around quickly, they will not be in the Super Bowl.
AFC South: Titans
The Titans are my favorite to represent the AFC in the Super Bowl right now. They started poorly and the defense did not look like they had gotten any better. This was very bad for me as I had written early in the season about how I had them winning the Super Bowl but here we are and I am going to go there. This team has erupted since losing Derrick Henry which is odd. He was the powerhouse of that team and losing him should be bad but they have only gotten better. The defense is finding themselves and the offense has learned to play football without their star running back and arguable WR1 in Julio Jones. At this rate, they could very well continue to surge when Julio does hopefully come back and as long as the defense stays hot they could run through any team in the AFC.
Final Verdict: Packers vs Titans Super Bowl
---
Join our Discord
to leave a question or comment regarding this article. We have sports fans talking betting all day — every day! JOIN THE DISCORD NOW AND QUALIFY FOR PRIZES & BETTING SWAG!
---